F913 PUY - My Land Rover
F913 PUY is my Land Rover Defender 90 Td5 NAS Replica, restored and converted by me to near-NAS specification between August 1999 and September 2000.
It started out in life as a totally standard 1988 90 Turbo Diesel hardtop, and it is now a pseudo-NAS Td5 soft-top.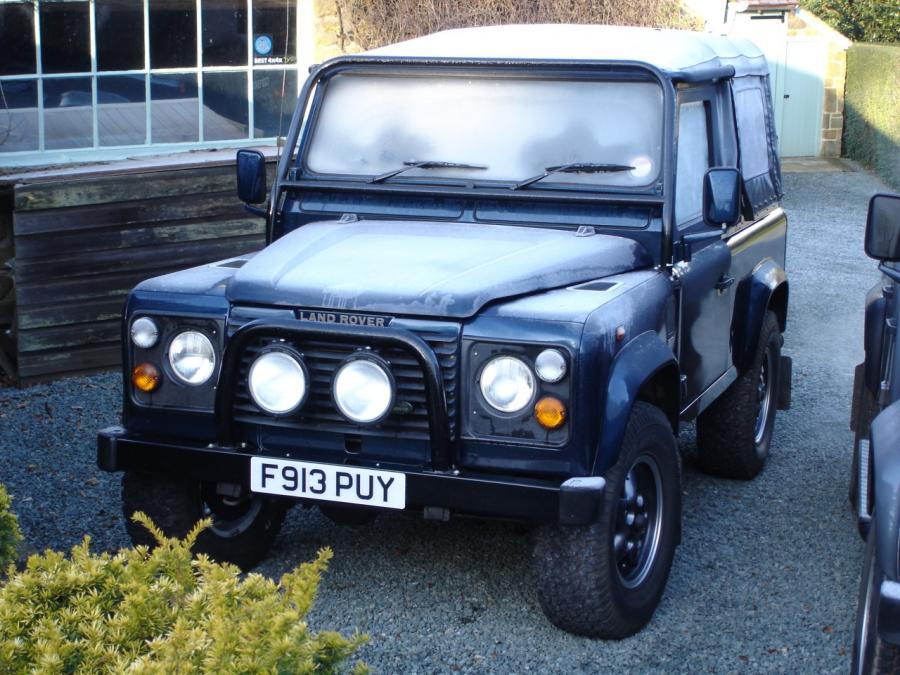 Ever since I was little I'd always wanted a Land Rover as my first car, and my Defender is a bit different to what everyone else my age seems to have.
I finished the NAS Replica rebuild just before my 17th birthday, it came back from having the hood made on the Friday before my birthday on the Sunday!
A Td5 conversion was done by me during the summer of 2002, and was fairly eventful! The original Td5 engine was replaced at Easter 2004 due to failure of the original engine.
But I'm very happy with it, I certainly won't be selling it before I really have to ever!
Anyway, select a section below to find out more about my Land Rover