Range Rover (2002)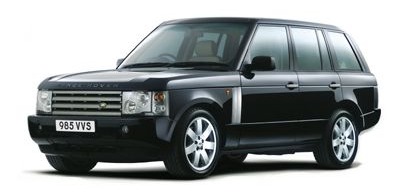 2002 Range Rover
The 2002 Range Rover is a significant step forward for the Range Rover. It is the only the third Range Rover in 32 years, and the first to have a monocoque bodyshell.
Almost every component of the 2002 model is new, with independent suspension all round, and two new engines. The BMW 4.4 litre petrol V8 and 3.0 litre Td6 turbo diesel engines are proven in the BMW X5 and 5-series, and replace the Rover V8 and BMW 2.5 litre diesel engines in the previous Range Rover.
The new Range Rover has incredible road presence and holding, and an off-road capability to match the Defender, with the computer-controlled suspension emulating
Apart from the obvious styling cues from the original 1970 Range Rover, the 2002 model also carries on other Range Rover traditions, such as multi-level air suspension, horizontally split tailgate and incredible road presence.
See also my article on the new Range Rover.
Back to Land Rover Vehicles Index